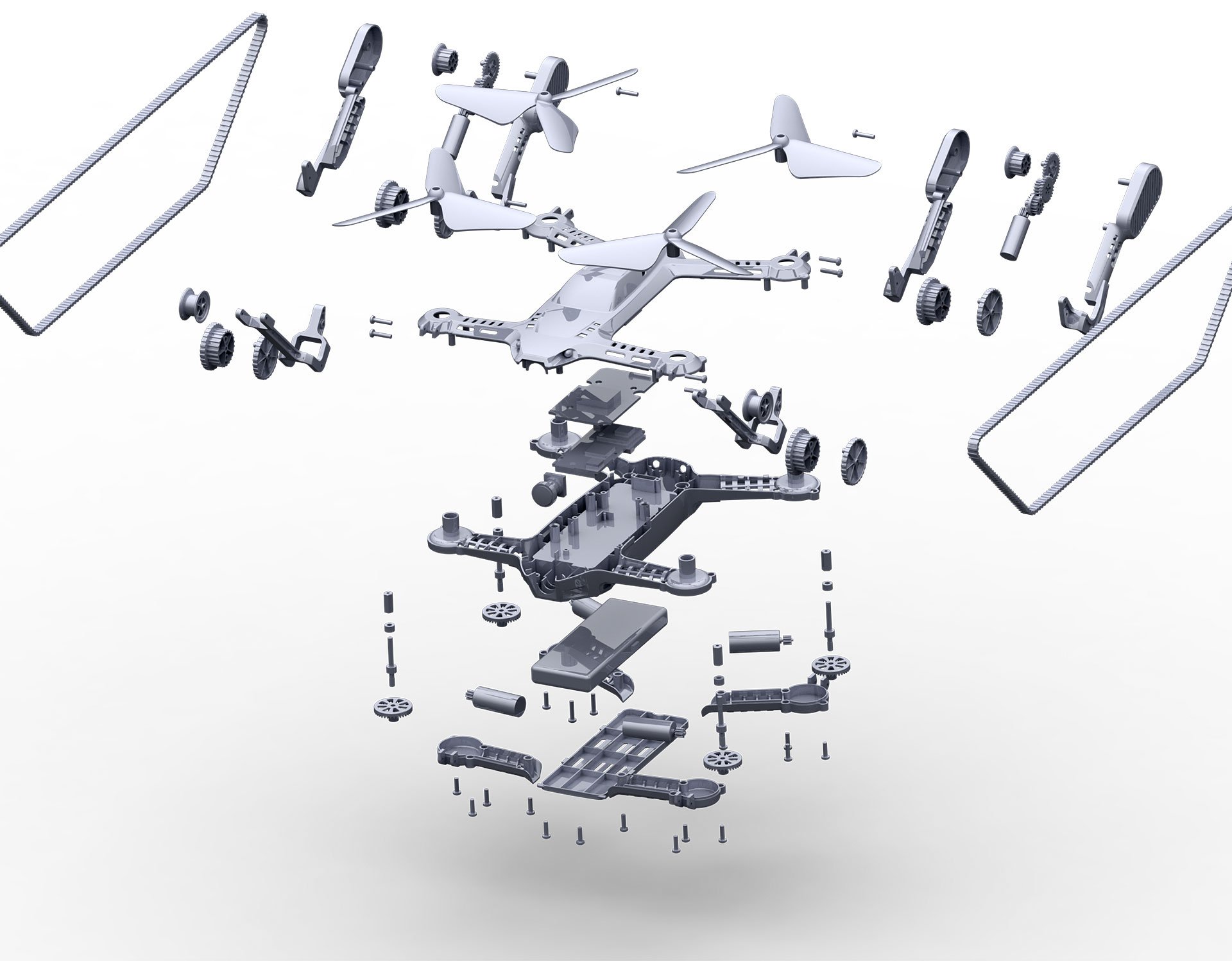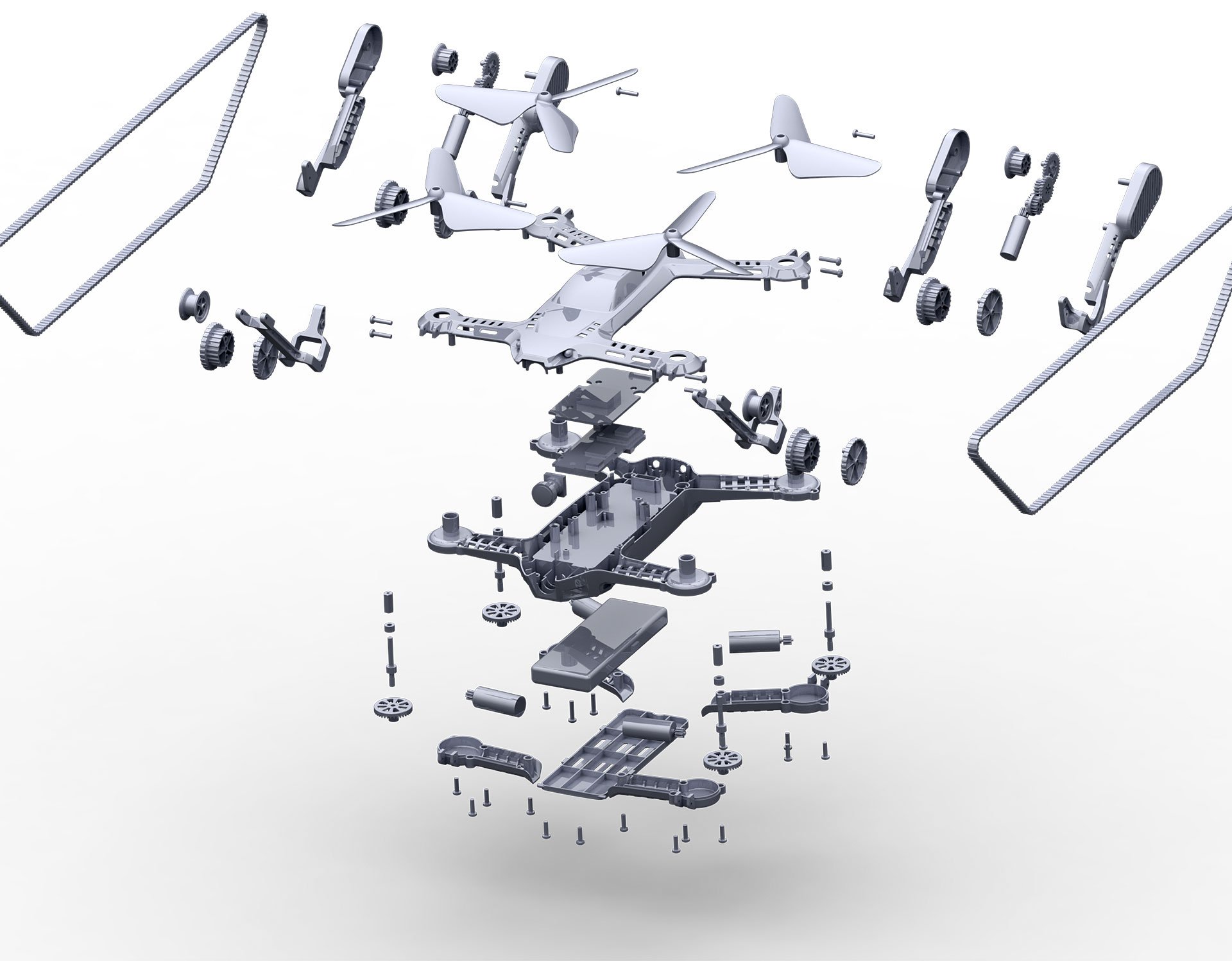 DEAR TANKCOPTER FANS
Firstly, my apologies for a long time since the last update.
The reason was simple when there is money involved there is a problem ?. We spend over 4 weeks just negotiating the tooling agreement with the factory, the whole process took much longer than initially estimated. We had to make corrections then send the document to the lawyers for review and back to the factory, (5 times) before we found common ground.
Ahead of us is the manufacturing contract, but that has only one paragraph that worries us, the 4000 MOQ, from which we are far away ☹ in terms of pre-orders. But there is also the positive information; the factory will fulfil the current order at slightly higher price, so there is no reason to worry about yours pre-orders.
As you can see in the graphic above, there is a quite a lot of components to produce, in order to make this relatively simple idea alive. We went through them all very carefully, as we have limited funds, therefore, we need to get tooling right at the first time.
We finally received the Production TimeLine Plan from the manufacturer which looks as follow:
1. Tooling  – 35 days (We will start the tooling from next Monday)
2. Engineering phase – 16 days
3. FEP(Final Engineering Pilot ) – 12 days
4. PP(Pre-production) 14 days – that is the moment when we will start shipping your orders
5. PS(Production start)
Seeing that time-consuming process ( agreement negotiations). We decided to have a look at recently released 8.5x23mm motors, we took them on the test bench to see if there are any better from the currently used (8.5x20mm). The result was as expected, the thrust was slightly increased so we decided to implement them (small change in CAD). It is a little upgrade but always a score.
As the project takes more time to complete than initially estimated, we fully understand that some of you cannot wait any longer. Please have in mind that you can withdraw your order and receive full refund at any requested time, in that matter please contact us at [email protected]
Thank you for being with us 🙂