Dear TankCopter fans
We have prepared short update, to let you know the progress and timescale of the project. We constantly working on the design of the drone, since last version we have made following upgrades: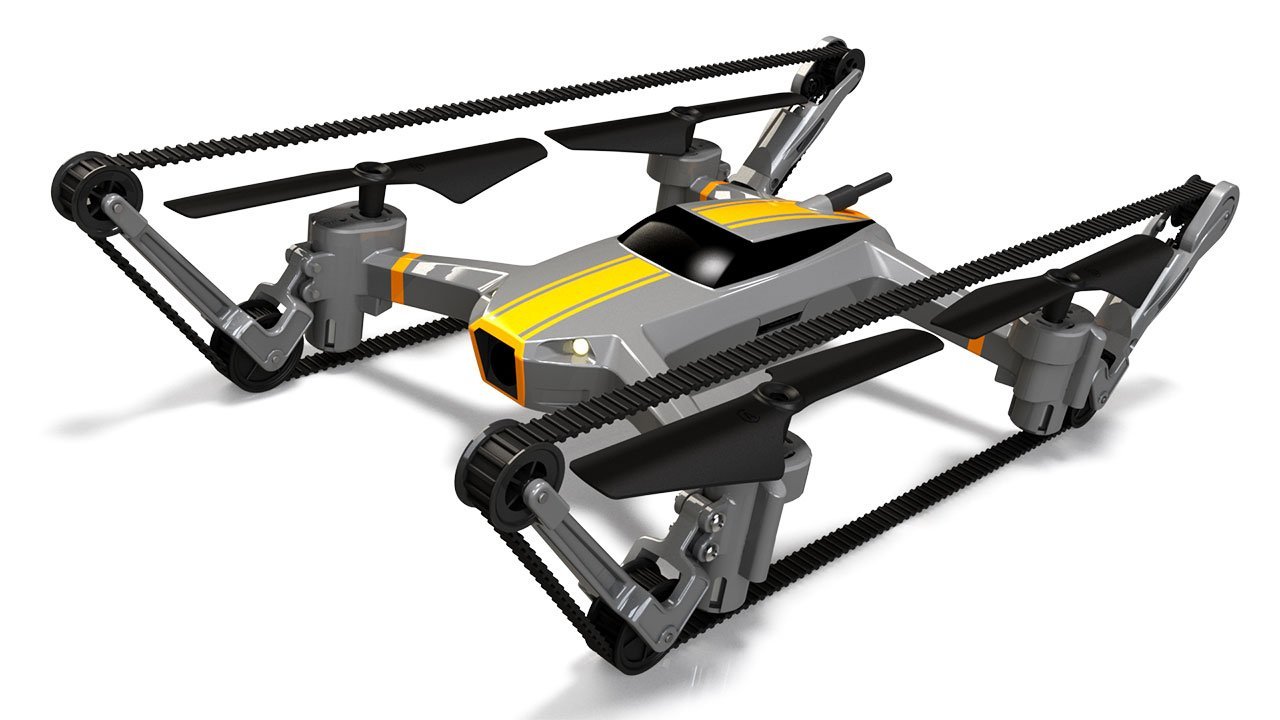 Back arm, was re-designed, in order to improve aesthetics, protect gears against dirt, as well as to reduce aerodynamic drag.
Spur gears transferring power to propellers were also, encapsulated.
New battery connector was designed. It makes battery changing much easier and faster that before.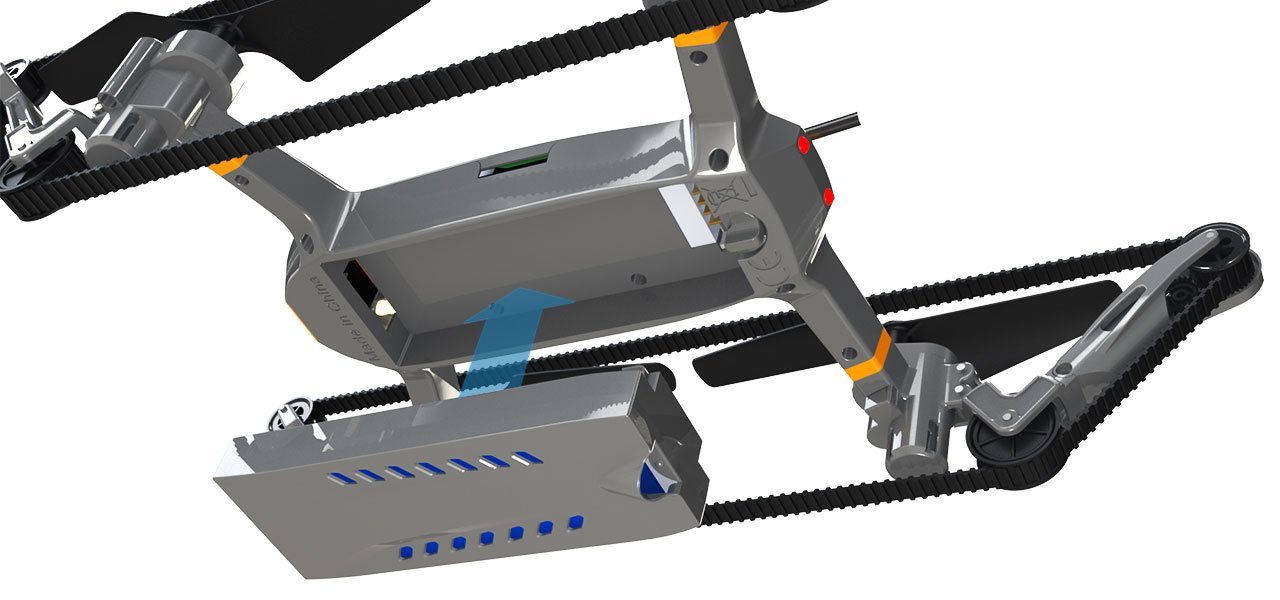 We moved the microSD card slot to the side of the model, which is easier to reach than  from the bottom of the model ( also slot in this position, is less likely to pick up any dirt).
According to the changes above, we considered upgrading battery to 1000 mAh
All sketches are ready for the tooling, prior to that we will run few last test.
Flight/Drive Controller was also upgraded in order to deliver necessary power for the new driving motors.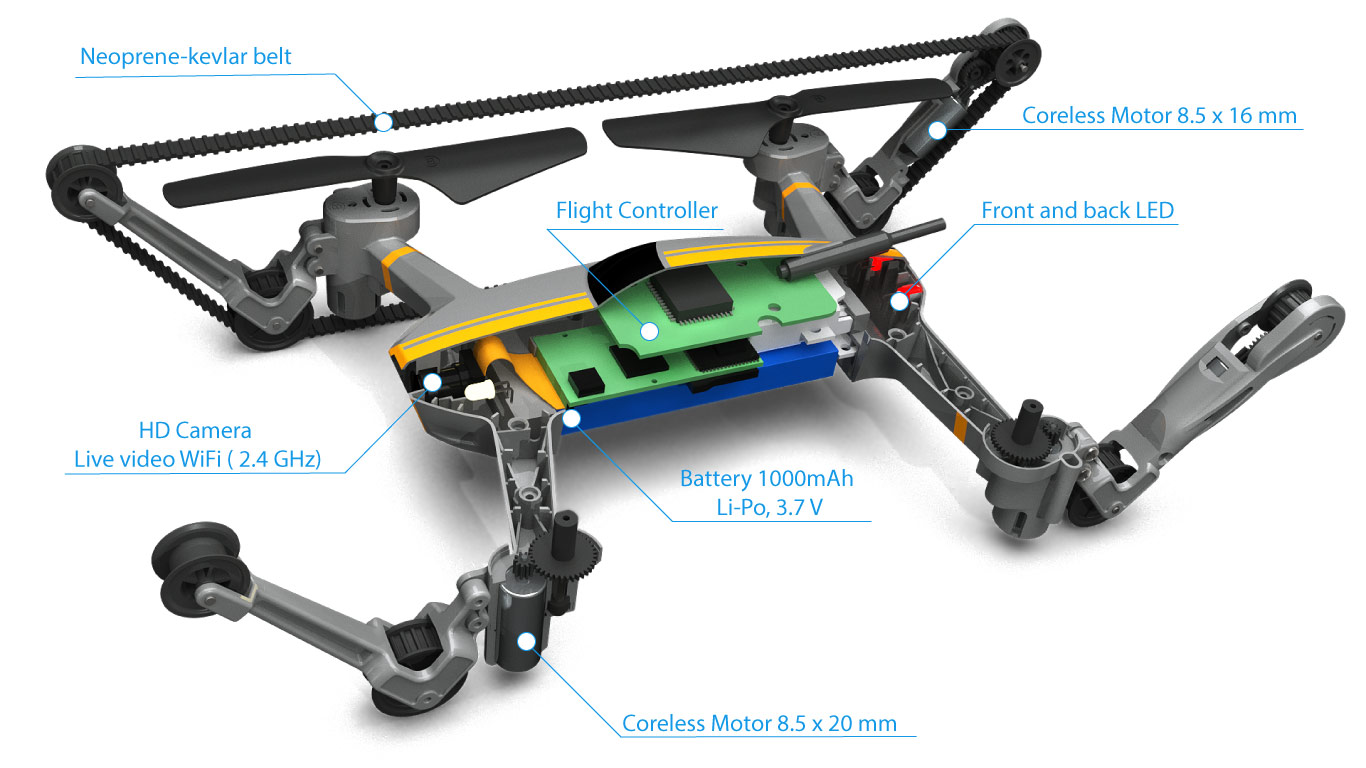 Regarding the time scale, we are still on the track to deliver the drone at the end of May 2017 😉