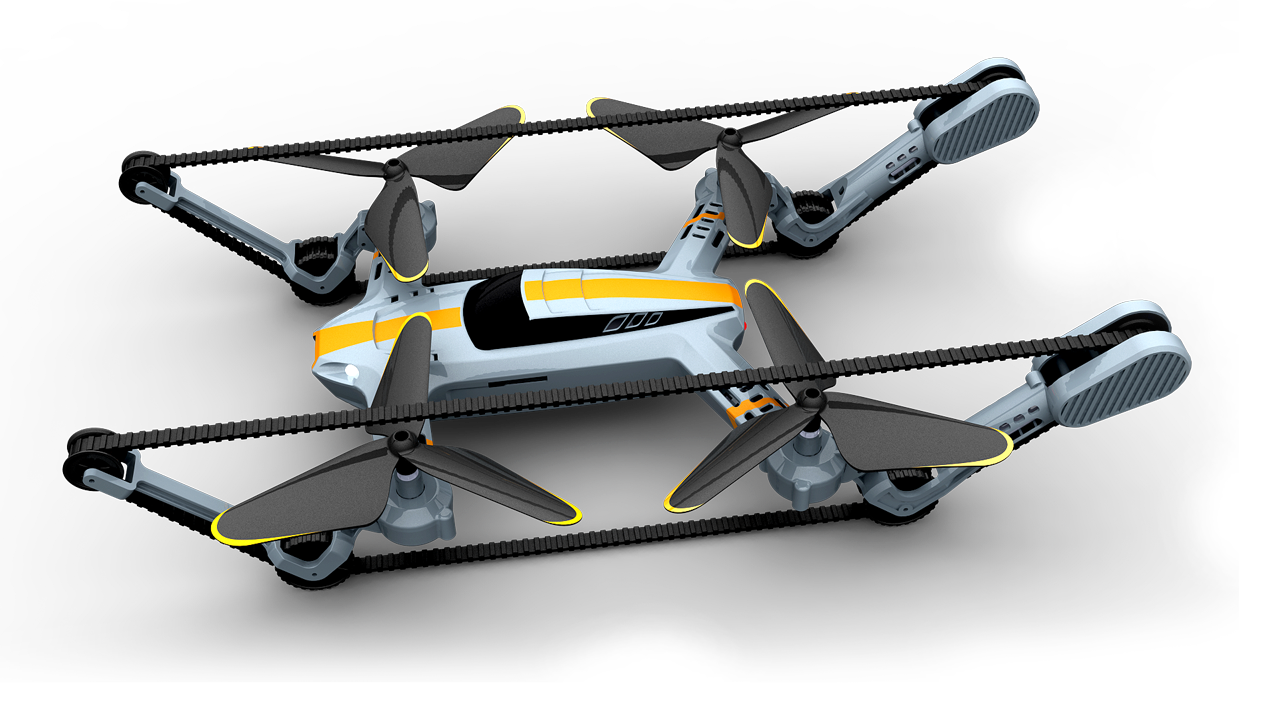 DEAR TANKCOPTER FANS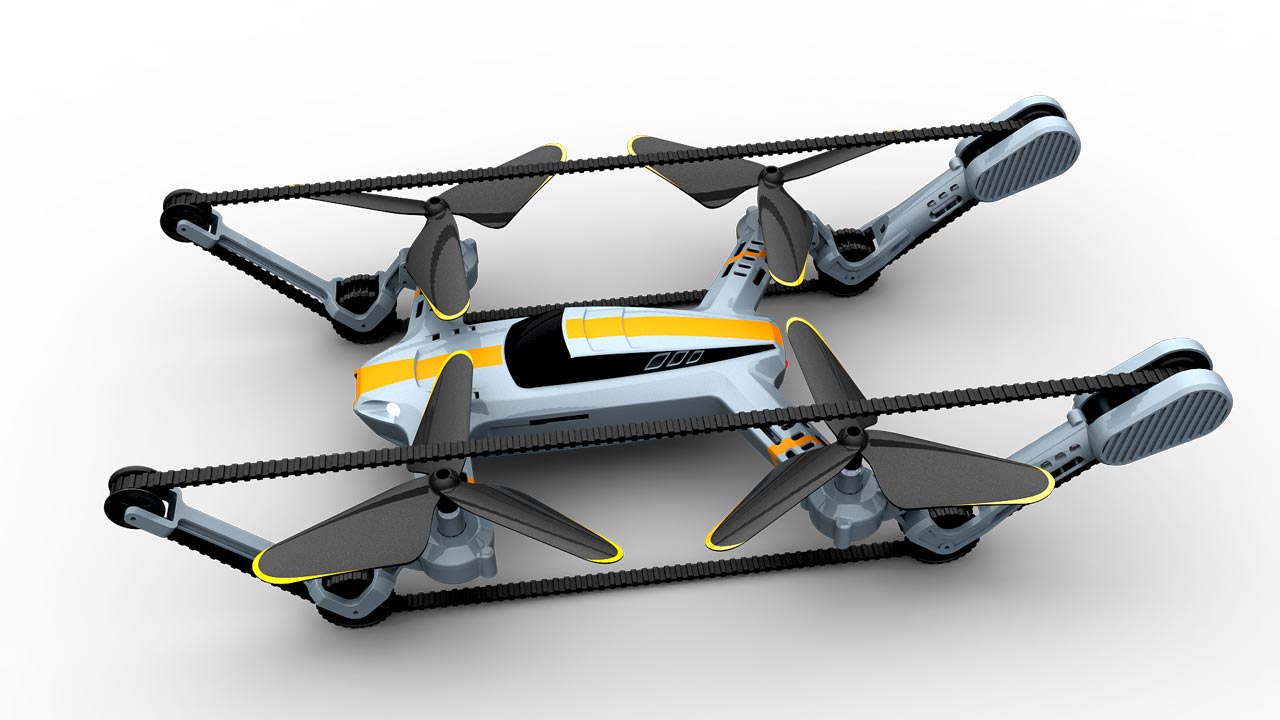 We are pleased to inform you about a new feature, that has been applied to the X-TankCopter. Now, it is possible to remove all the arms ( together with tracks, motors, wheels ) and convert the hybrid into very agile long endurance quadcopter. By removing the arms, model becomes much lighter ( there are no extra components left from the driving gear),  has less aerodynamic drag, consequently the endurance and the thrust to weight ratio increase significantly. The flight time is about 11-12 min. That is an amazing score for the quadcopter that fits in the palm of the hand, weighs less than 100 g and has HD live video camera on the board.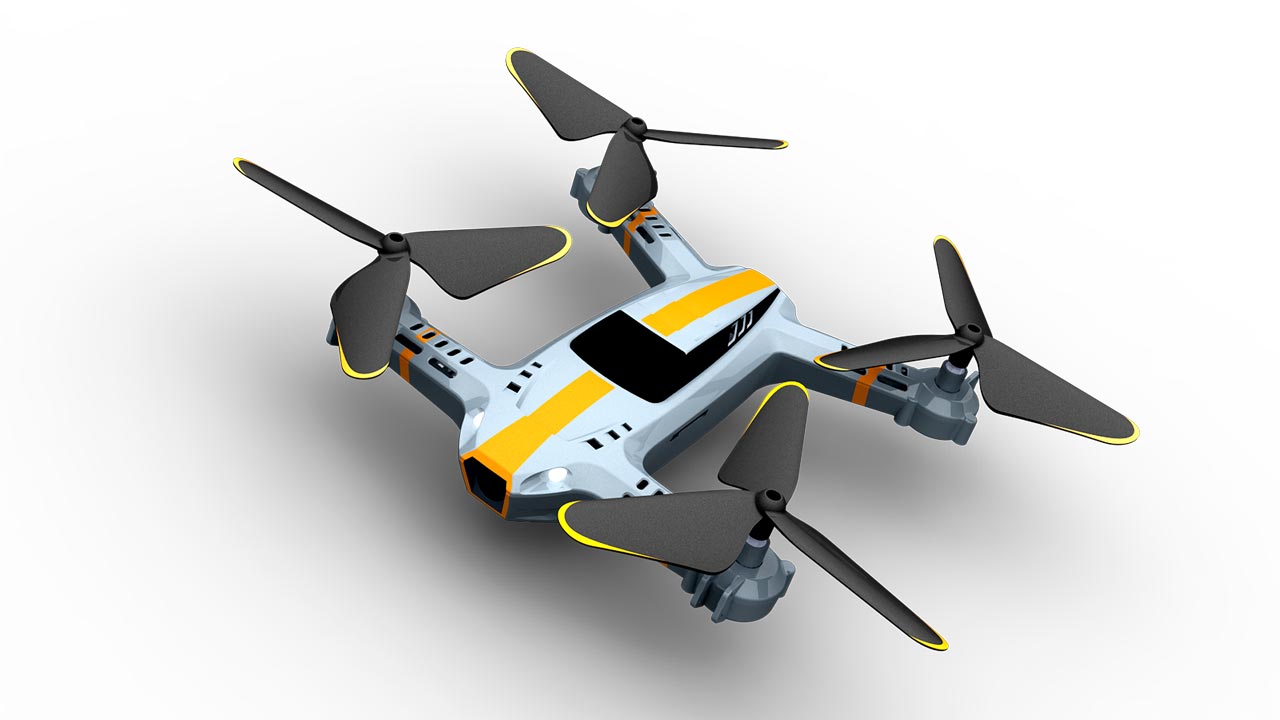 This upgrade carried out the need the need for setting up 2 different PID settings. Those are now easily accessed via remote control. All it takes to convert the hybrid to quadcopter is removing arms and pressing PID button on the remote control.
We had to increased air ventilation for electronic boards ( due to higher currents and temperature produced) . Therefore the vent holes on the main body. Which also add to the overall style ( hopefully you like it). Small changes were also applied to the arms design.
The bottom wheels are bit wider now and equipped with teeth, those will get a bit more traction. We also increased the flange size in order to prevent the belt from disengaging.
At the moment we are in the progress of finalizing the formalities with the manufacturer. We hope to sign the Tooling Agreement within next  week and begin of tool making, in the meanwhile we are working on the last improvements of the model.
As we are approaching the production stage, we are slowly starting to look for distributors around the world.
If you or your colleagues in the network are interested to be one the first distributors. Please sing up at: https://xerall.com/resellers/