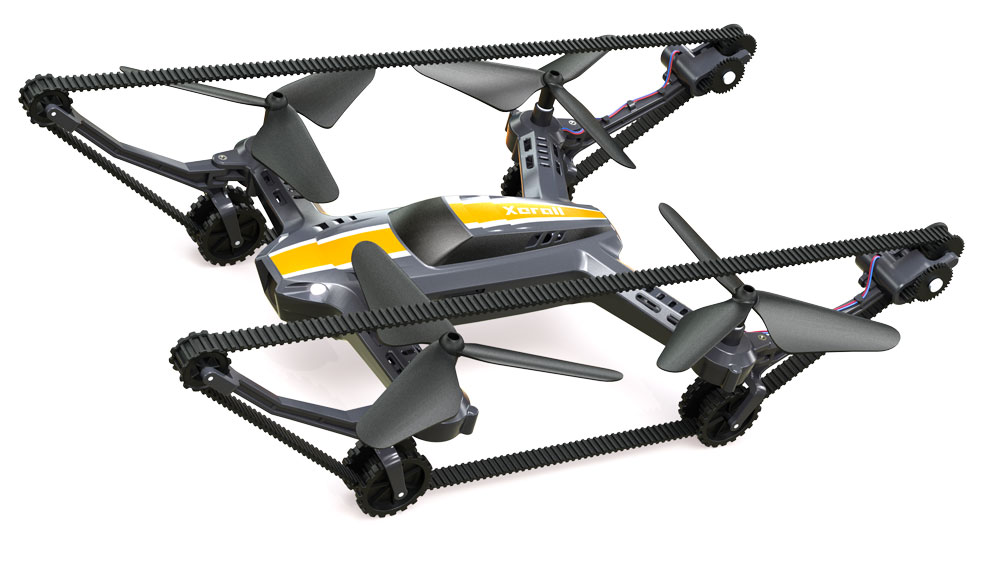 The Xerall X-TANKCOPTER drone is the world's only flying tank that performs great both on the ground and in the air. The product has been designed on a patented propulsion system that enables the effective connection of both driving and flight locomotion systems.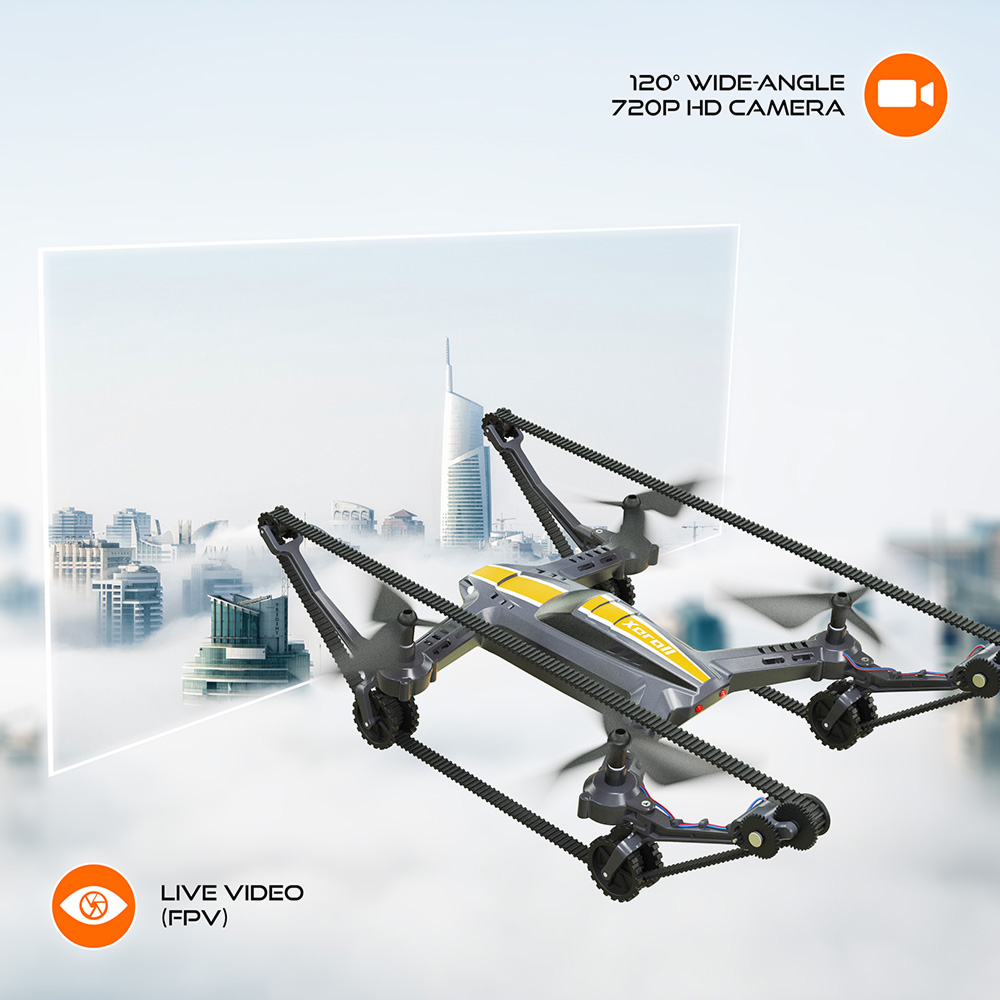 Do not worry if you are a beginner. The X-TANKCOPTER is very easy to control, perfect for kids and adults. The advanced altitude hold mode will keep the drone stable at a set height, so you can focus on having fun.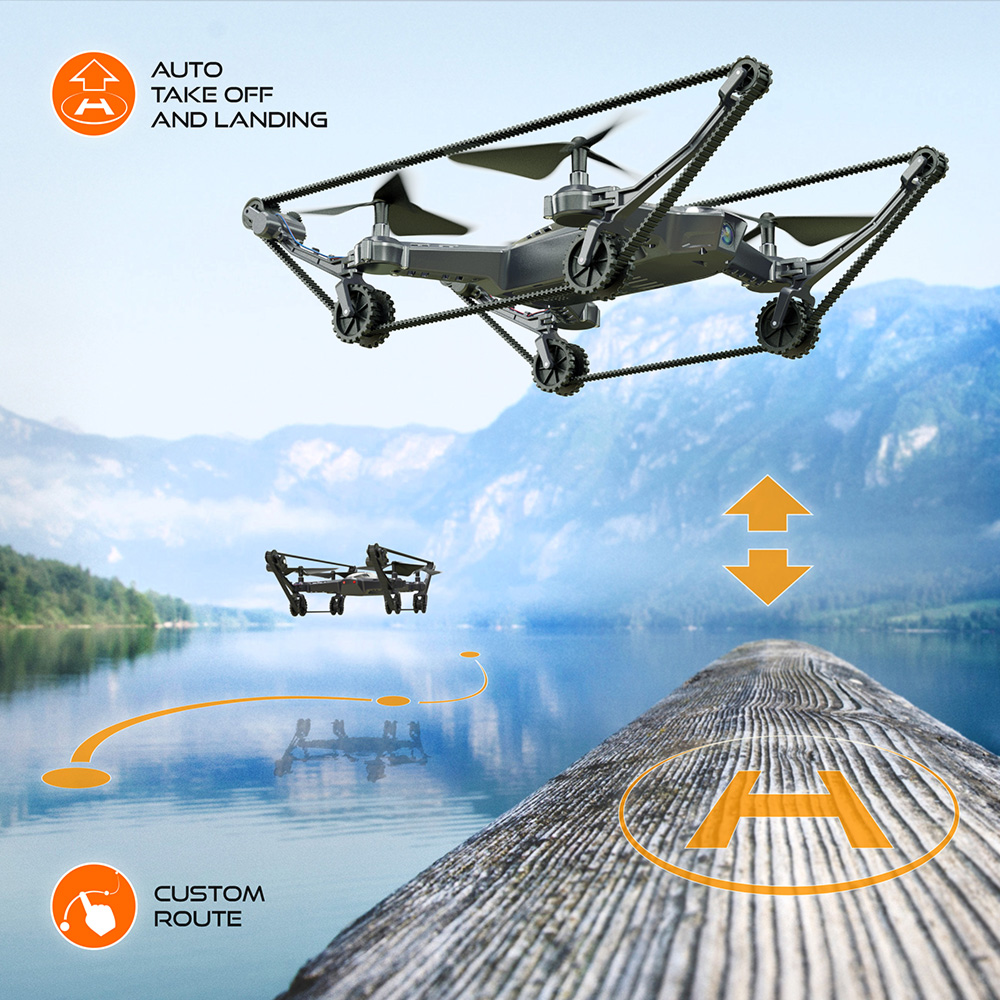 It also features auto take-off and landing functions. With the press of the button, the drone will take off and hover in place, one more press of the button and it will descend and safely land. Another interesting function is a custom route. Just draw a path on your screen and the drone will follow it autonomously! Driving is even easier, each drone's track is controlled by a separate stick (hand) which allows taking full advantage of the tank performance, doing cool tricks, like drifting, 360 spin etc.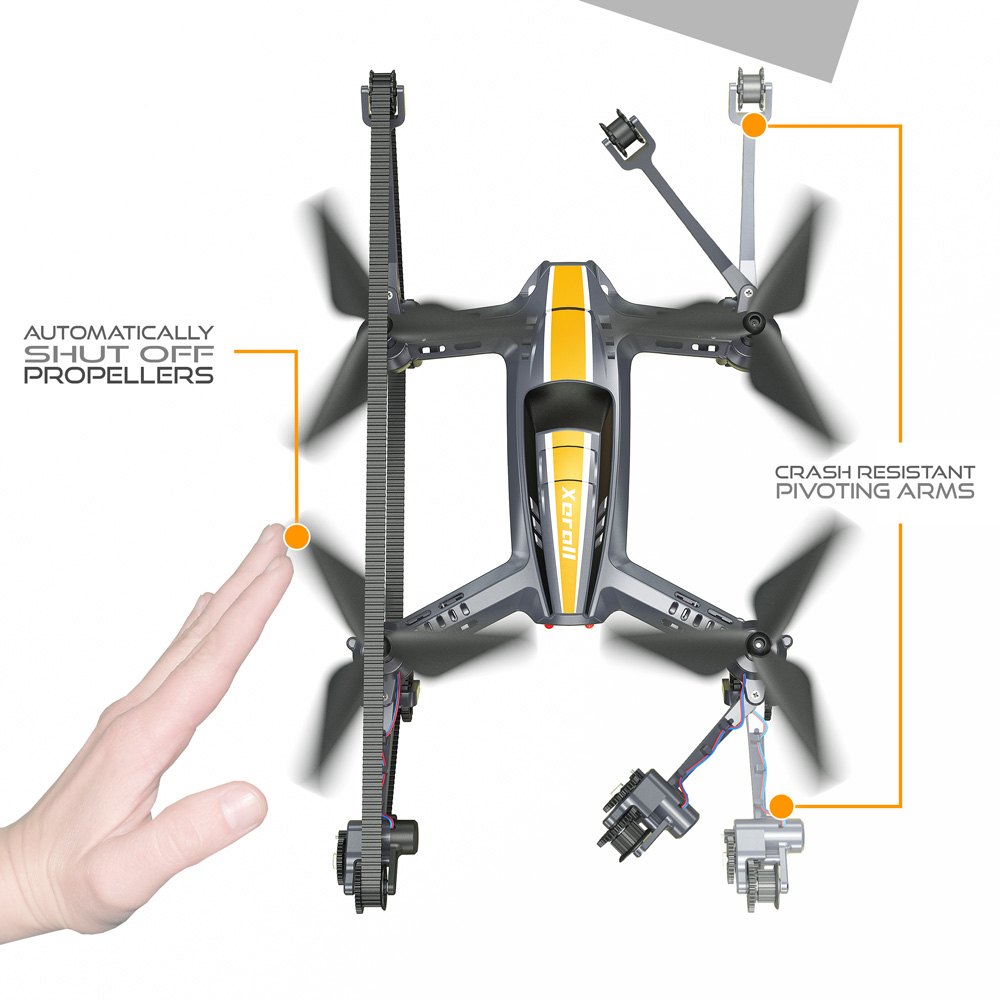 REMOTE CONTROLLER  2.4GHz
The Remote Controller works as in the case of other drones, offering control over yaw, pitch, roll, altitude, HD camera etc. After pressing the "mode" button the quadcopter turns into a tank.  Each of the tracks is controlled by a separate stick.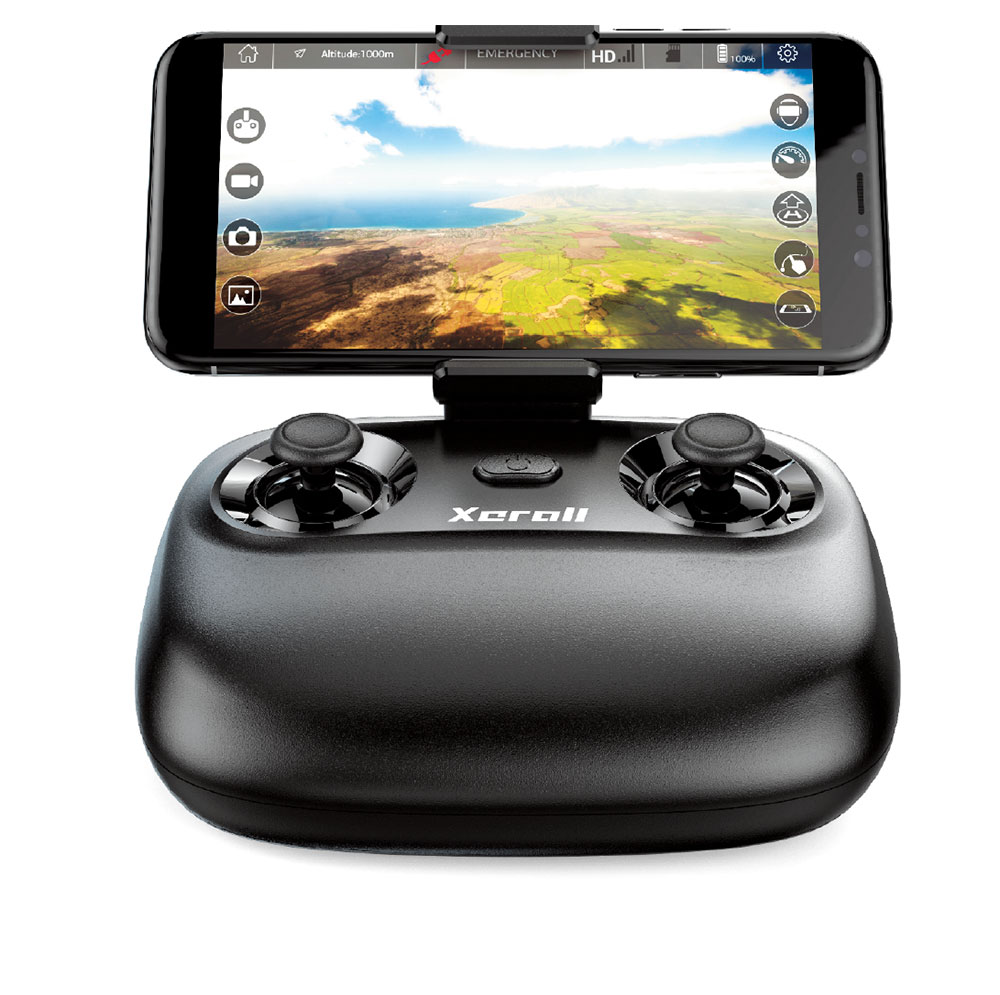 FPV TRANSMISSION THROUGH VR GLASSES
VR glasses for real-time video transmission (FPV). Lenses with a blue light filter, protect your eyes against blue light radiation. High-quality lenses guarantee a sharp image projection.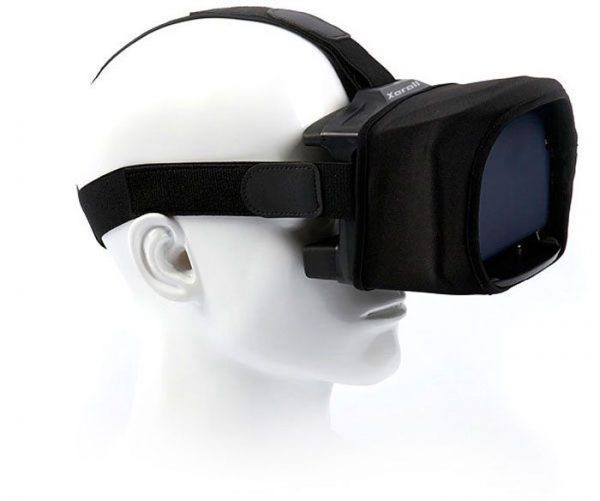 THE SET INCLUDES:
1 x X-TankCopter fully assembled (RTF)
1 x 2.4 GHz radio controller with a smartphone holder
1 x VR glasses
1 x 3.7 V 900 mAh battery
1 x charger
4 x spare propellers
1 x screwdriver for all fasteners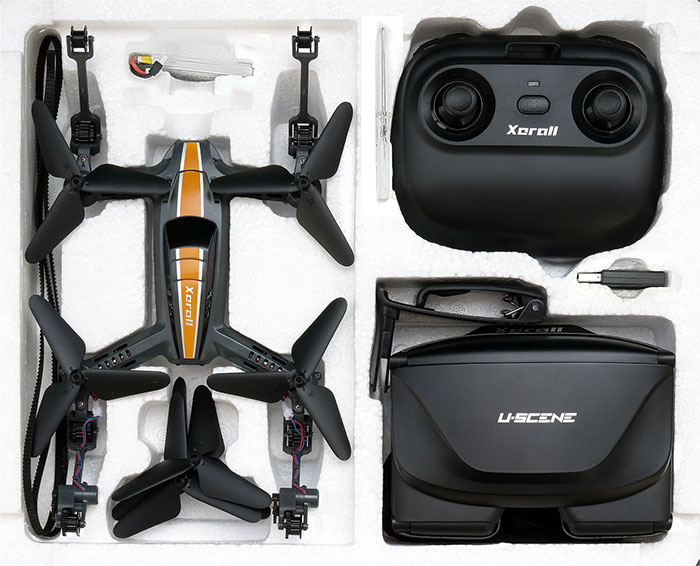 TECHNICAL SPECIFICATIONS:
Drone's weight: 131 g
CAMERA
Video recording modes: HD 1280x720p 30 fps
Supported SD card type: MicroSD up to 32 GB
LIVE VIDEO
Operating frequency: WiFi (2.4 GHz)
Preview: smartphone (application for iOS or Android)
VR GOGGLES
Compatible smartphone screen size: 4.7 – 6.0 inches
Maximum smartphone size: 175 mm (L) * 90 mm (W)
Lenses: with a blue light filter.
It can be used for other applications and activities: watching a video, playing games, etc.
CHARGER
Adapter Type: USB
Charging time: 25-30 min
BATTERY
Capacity: 900 mAh
Battery type: Li-Po
Voltage: 3.7 V
ENDURANCE
Maximum flight time: 8 min
Maximum driving time: 20-25 min
SMARTPHONE APP
Application compatible with Apple and Android operating systems
Control mode: using the on-screen buttons or internal IMU (the drone will follow the movement of the smartphone)
Way-points: just draw the path on the smartphone screen, the drone will follow it autonomously
Take photos, record videos and more.
Download the app here: