ULTIMATE ALL TERRAIN DRONE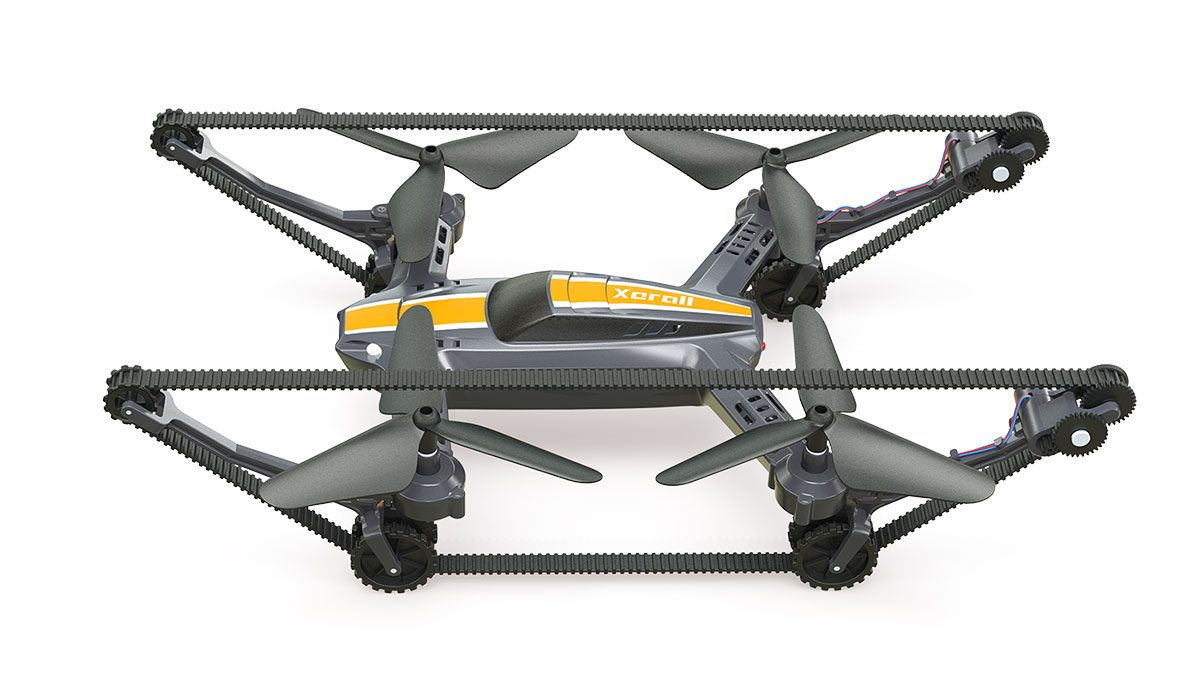 UNIQUE FLYING - DRIVING DRONE
The X-TANKCOPTER is the world's first flying tank drone that performs great both on the ground and in the air. The drone has been designed on a patented propulsion system that enables effective connection of both driving and flight locomotion systems. An awesome gadget for outdoor and indoor fun. It can drive across rough terrain, armed with 4 propellers that allow it to take off once the obstacle becomes too big to drive over. You can explore new places that are out of reach for any other vehicles. The X-TANKCOPTER drone can turn on the spot, which is extremely useful in a limited space, which in turn provides 120° wide-angle view from the 720P HD camera. As it is driving on the ground, when obstacles become too big, it can simply take off and fly over them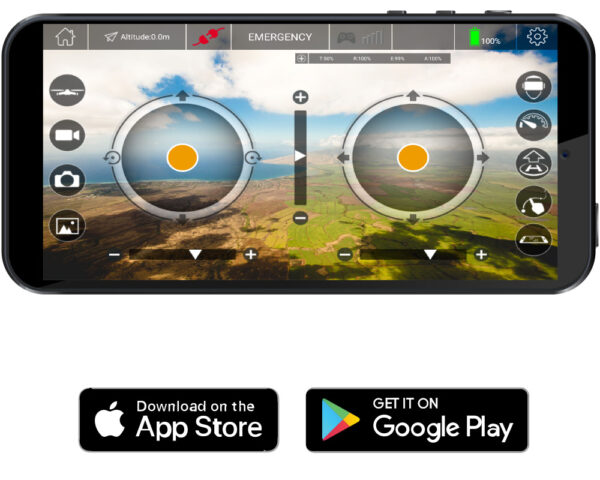 Do not worry if you are a beginner. The X-TANKCOPTER is very easy to pilot. It comes with a smartphone app, packed with full features. Altitude hold mode will keep the drone stable at a set height, so you can focus on having fun. It also features auto take-off and landing function. With the press of the button, the drone will take off and hover in place, one more press of the button and it will descend and safely land. Another interesting function is a custom route. Just draw a path on your screen and the drone will follow it autonomously! Driving is even easier, each drone's track is controlled by a separate stick (hand) which allows taking full advantage of the tank performance, doing cool tricks, drifting, 360 spins and many more.




One Button Take off and Landing

120°
Wide angle HD CamerA

CAPTURE YOUR MISSION IN HD QUALITY
120° WIDE-ANGLE 720P HD CAMERA. With real-time video transmission (FPV) via WiFi network. On iOS or Android Devices. Strong front and back LED lights for will provide vision in complete darkness.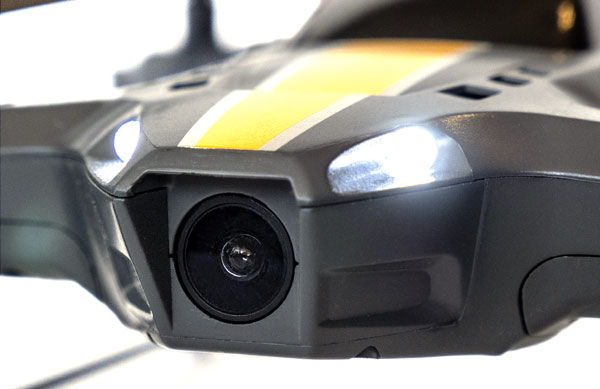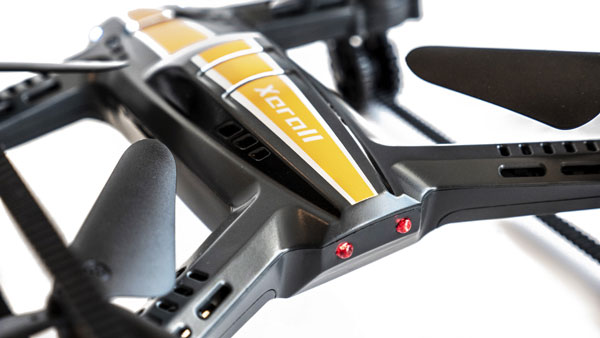 STUNNING DESIGN AND ASTHETICS
Engineered, designed and patented in Europe, the drone features unprecedented design aesthetics, aggressive military look and high-quality finish. 
sign up and stay up to date