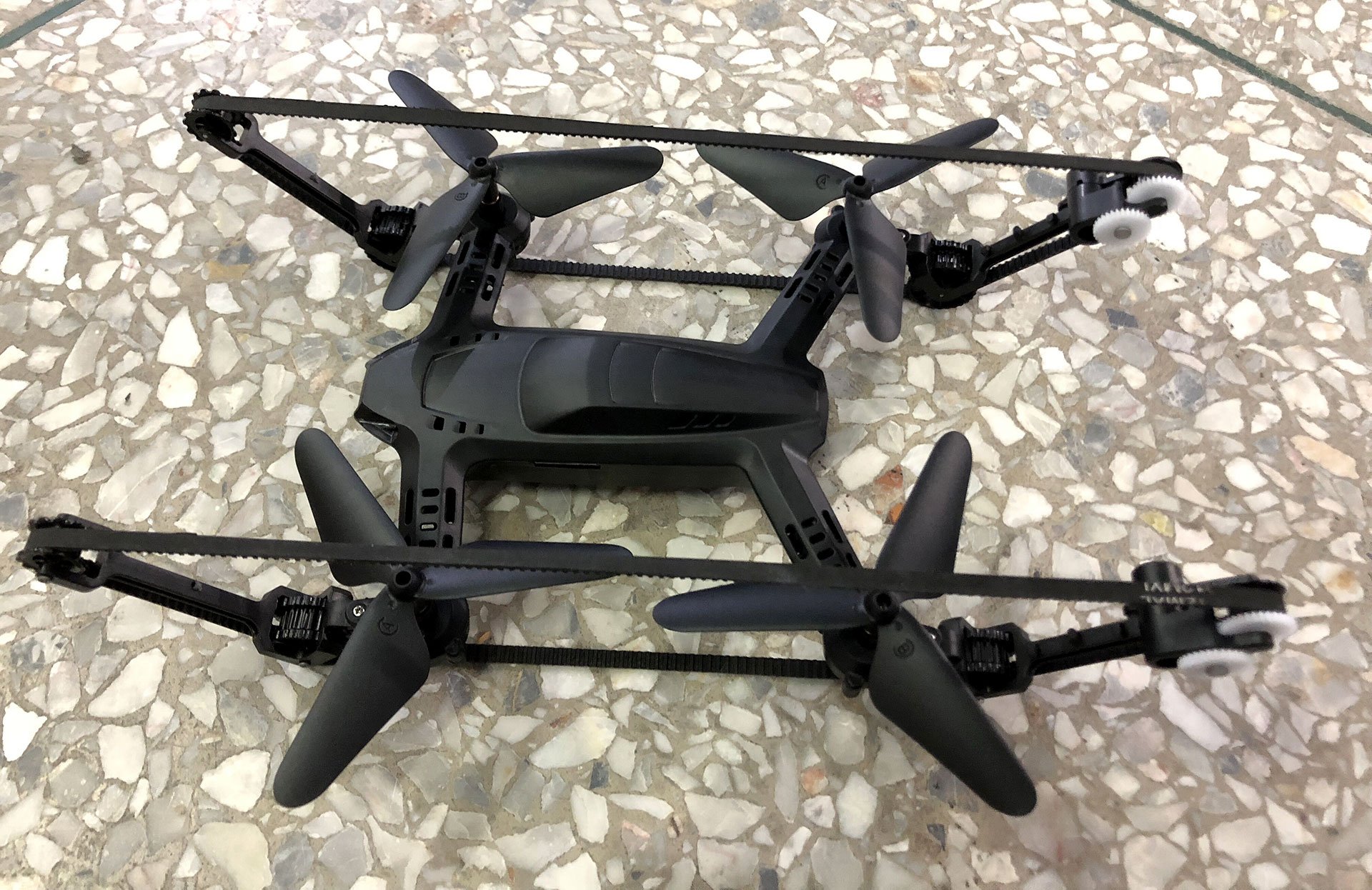 Hello
Another update from the factory, here.
Below pictures of the first injection moulded model. Due to the fact the injection moulded plastic is lighter, stiffer from the one we used in 3D printing, the final model performance is significantly improved. Stiffer propellers produce more thrust. The reduced weight of all plastic components additionally increases the thrust to weight ratio.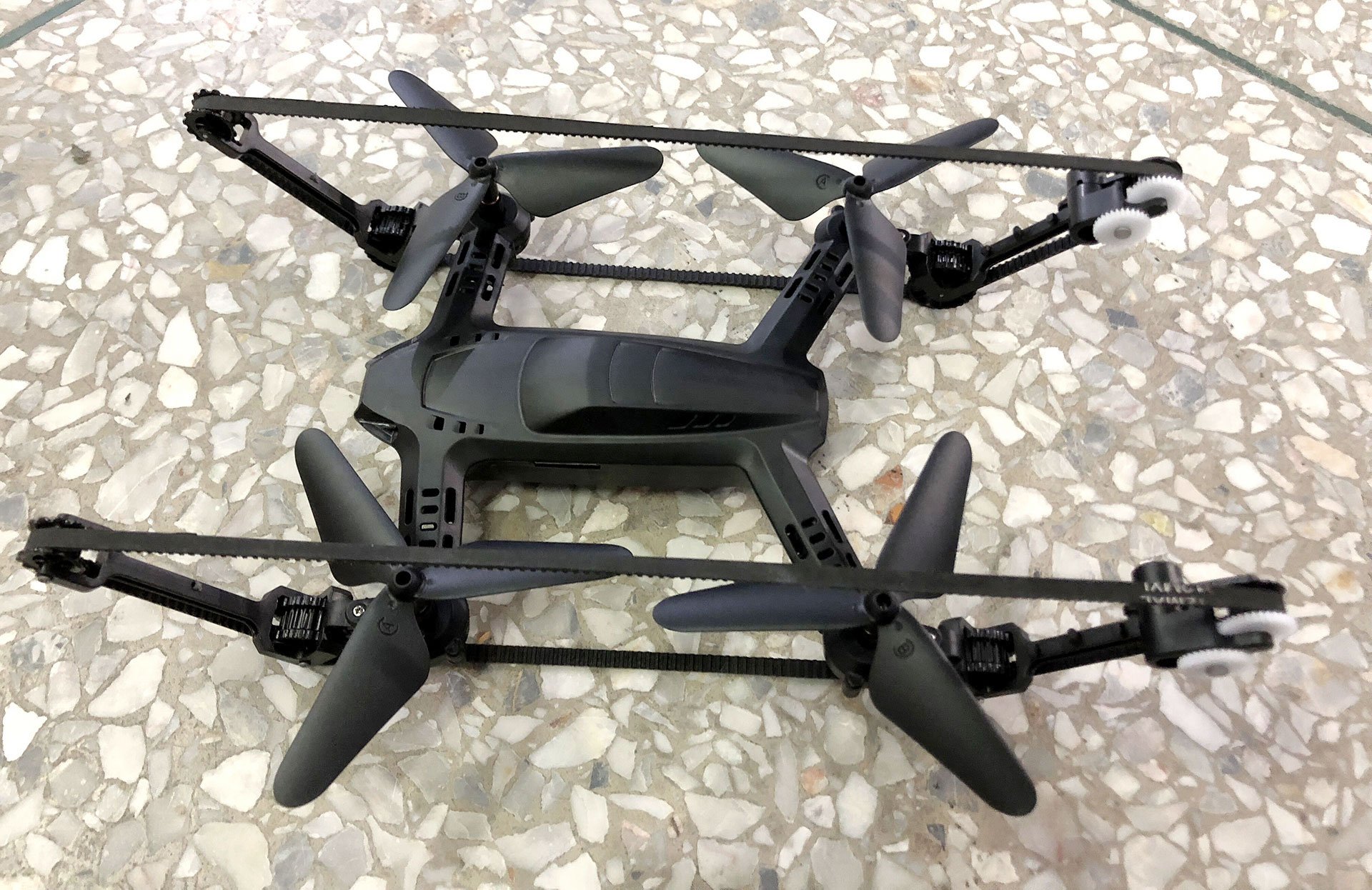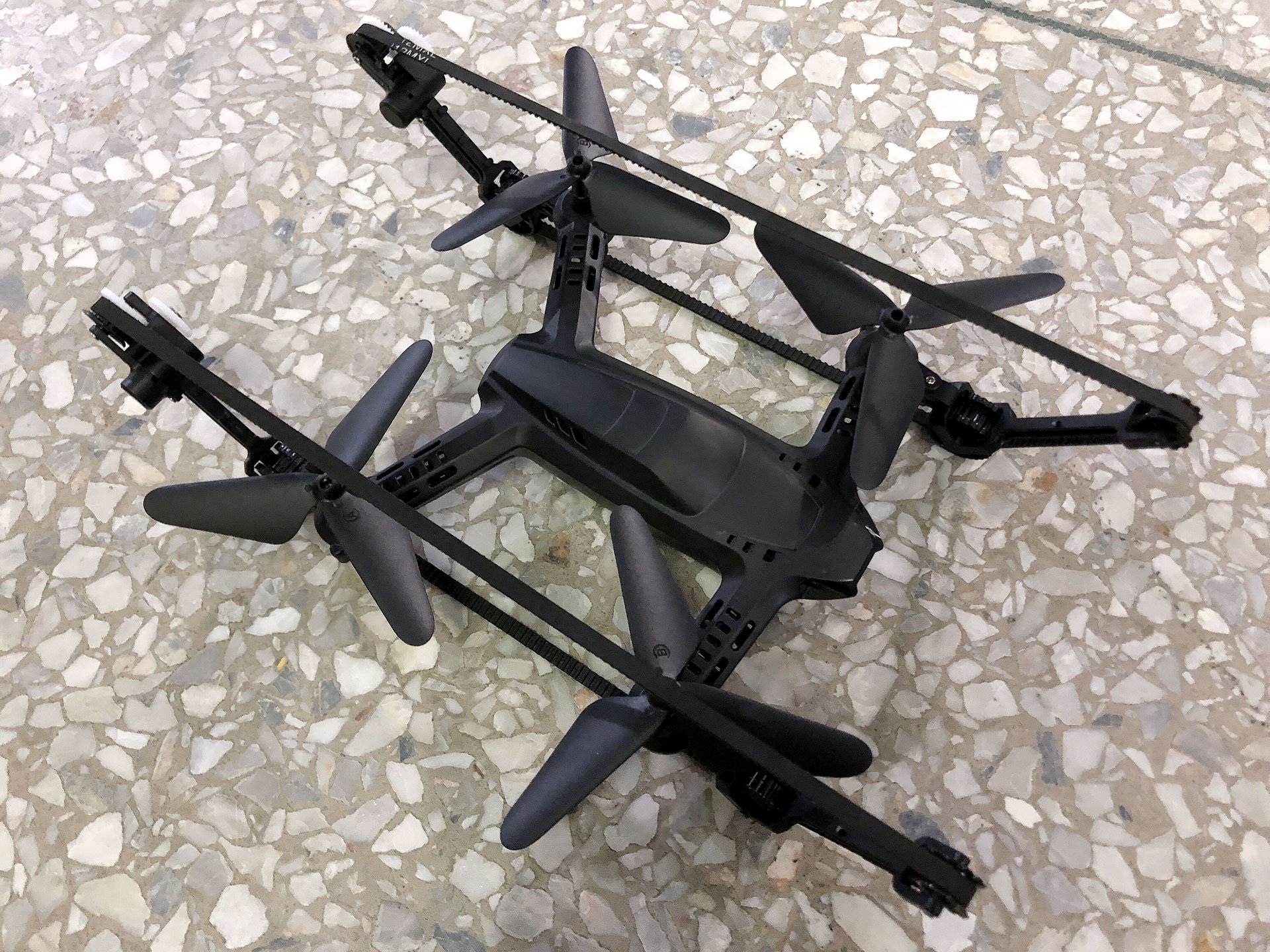 Ahead of us is choosing the final paint style for the TankCopter and packaging design. Factory ensured us, they will be ready us ship a small batch of final product around the end of May.
https://www.youtube.com/watch?v=crgv2B0GEU0
Video footage sent to us ( sorry for the bad quality). The TankCopter despite the fact it has to carry the caterpillar tracks, has good climbing ratio and is agile as any other quadcopter.
We were asked to confirm on the controller, so we decided to also ask for your opinion too.
Please let us know in the comments which controller you like more.
1.Recently proposed  Radio Controller
The controller is smaller in size, it has hidden antennas, also convenient to use mode buttons under the index finger.
2. The current Controller
This one is bigger in size, therefore feels better in hand, but it has external antennas and buttons accessible via thumb ( which may be inconvenient as thumbs should stay on sticks).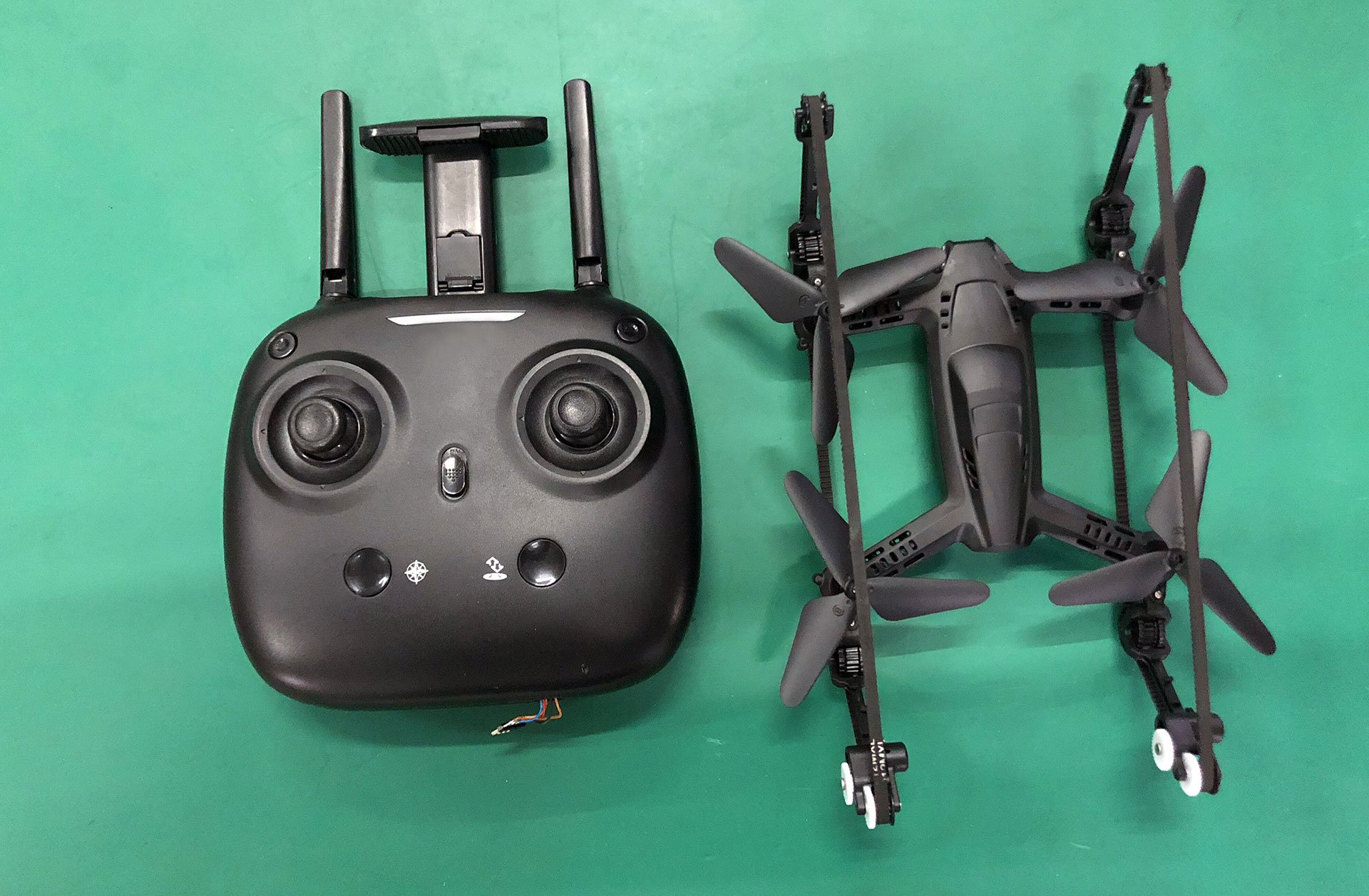 Range and functionality stay the same for both.